Make Halloween 2022 one to remember with our spook-tacular Halloween party guide. From decorating tips and spooky snack recipes to creepy Halloween costumes for kids and adults, we have everything you need to create a fun (and frightening!) Halloween party for guests to enjoy.
Step-By-Step Halloween Party Planning
1. Pick A Theme
Choosing a Halloween party theme (besides scary, of course!) is a brilliant way to bring a new dynamic to the event. Whether you host a murder mystery party or transform your home into a haunted house, you can experiment with putting your own spin on the occasion.
Whatever the theme, one rule you should always enforce is that everyone has to wear a Halloween costume! Even a torn T-shirt and a powdered face are great options if you want something more basic.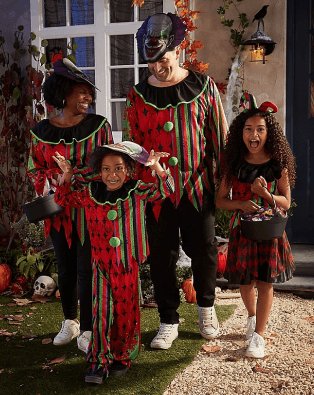 2. Decorate Your Home
Next, it's time to start decorating your home with Halloween accessories. For a ghostly atmosphere, cover furniture with old bed sheets and throws. Not only will this inspire an eerie environment, but it'll also protect sofas and chairs from being stained with fake blood. A win-win!
Other classic tricks to help your party stand out include hanging mirrors with coloured string lights and garnishing your tables with faux spiders and cobwebs. Plus, no Halloween celebration is complete without plenty of pumpkins and skeletons!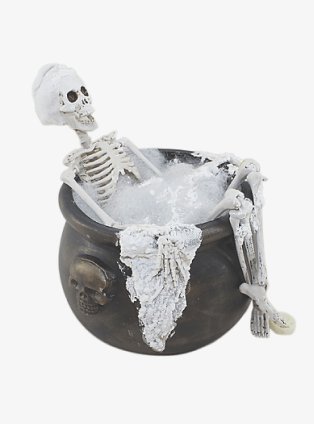 3. Spooky Snacks
Halloween is about more than just the costumes you wear. To get into the spirit of the occasion, serve up "vampire" cakes, classic toffee apples or even gingerbread men skeletons. To find recipes like this and even more inspiration, take a look at ASDA Good Living's spooky and scrumptious Halloween recipe ideas.
However, hosting large groups means you need to think about tableware. While paper plates and cups are a great option and are suitable for young children, they're not as sustainable. Instead, try melamine picnicware for tableware that's lightweight and reusable. Alongside your tasty and terrifying party food, stock up on sweets to ensure trick-or-treaters don't go home empty-handed.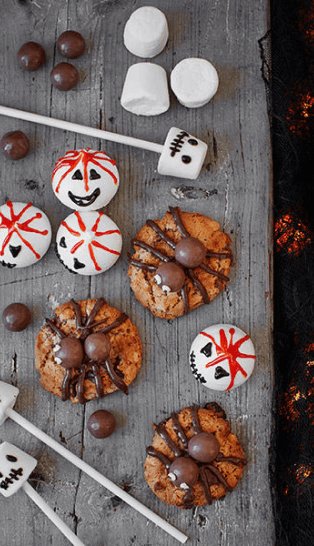 4. Party Playlists
Music is a great way to get your party guests ready for the festivities. From "I Put A Spell On You" to "Monster Mash" and "Ghostbusters", a varied Halloween party playlist is essential to setting the mood. After all, the right songs will bring even the most undead guests to life!
5. Halloween Games
As well as socialising and dancing, preparing a few Halloween games is a good way to keep kids (and adults!) entertained.
Alongside family favourites such as apple bobbing and scary story time, you can also play pin the witch hat and musical bumps to a spine-chilling soundtrack.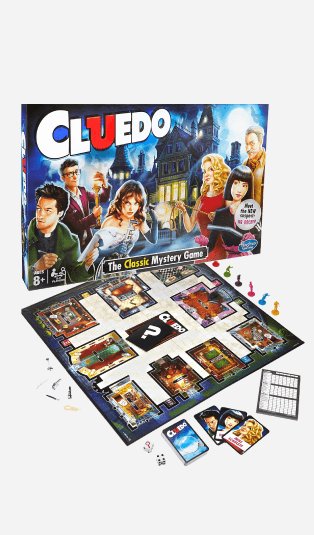 6. Haunting Halloween Costumes
Now that you've planned your party and carved your pumpkin, you'll be ready to move onto the most important part: your Halloween costume. Since you'll be hosting, there's even more pressure to dress to impress in a statement getup.
If you're looking to greet guests in one of 2022's most popular adults' Halloween costumes, you've come to the right place. From clowns to vampires, you have a choice of colourful and creepy costumes. If you want to go that extra bit further and really steal the show, you can accessorise your look with chunky lace-up boots and sugar skull-inspired makeup.
Little ones can also get in on the action with a traditional kids' Halloween costume. Whether they want to be a mini vampire, a devil or an evil clown, there's plenty of fun, frightening and affordable options to choose from.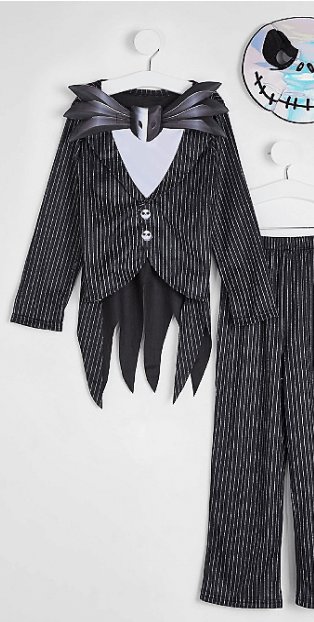 7. Carve The Perfect Pumpkin
Whether you're a master carver or a novice, carving a pumpkin is an iconic Halloween activity. Little ones will love to show off their spooky creations, and you can also use your finished result to add some personality to your decorations.
Find out how to carve the perfect pumpkin in four easy steps below. Just remember to watch over young children to make sure they safely prepare their pumpkin.
Step By Step Pumpkin Guide
Step 1
Adults should help little ones by carefully cutting off the top of the pumpkin. If you're carving just one, then go for the biggest pumpkin you can find for maximum impact.
Step 2
Using a large spoon, scoop out all the seeds and pumpkin flesh.
Step 3
With a marker pen, draw on either a super-scary or silly face (or something more creative if you're feeling up to the task). This is your chance to get creative! When choosing a design, remember that designs with fewer fiddly bits are much easier to cut-out with a serrated knife. Take care to cut in the direction away from yourself to stop the knife from slipping.
Step 4
Pop a tealight inside your pumpkin and replace the lid, but make sure it's not left unattended! There you have it – a striking pumpkin to decorate your Halloween party and welcome trick-or-treaters!
8. Cast The Final Spooky Touches
Now that you've got your party planned, visit the Halloween page for everything you need to host the perfect spooky party.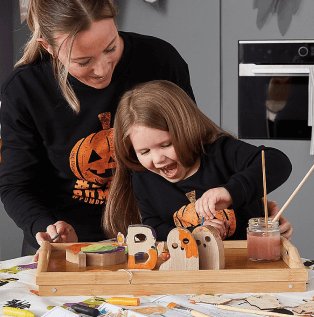 If you're looking for something a bit more relaxed, check out our Halloween at home celebrations guide.