Get ready to dust off your vampire cape and perfect your pumpkin carving skills: Halloween is right around the corner! This year, we're celebrating Halloween at home and conjuring up a spine-chilling schedule for you and your family to enjoy.
For Halloween at home plans your ghoulish gang will love, get inspired with our spooky Halloween decoration ideas, scary snacks and scream-worthy Halloween costumes.
Why Celebrate Halloween At Home?
We're calling it – celebrating Halloween at home can be just as spooktacular as traditional activities like trick-or-treating and parties. Allowing more time for costume creation and taking the pressure off hosting, staying at home can be a welcome alternative to your usual plans.
Having Halloween at home also means you can dedicate the whole weekend to scary stories, tasty treats and frightening films without worrying about bedtimes – result!
The Best Halloween At Home Activities
Discover the best Halloween at home activities with our guide, from themed Halloween costumes and decoration ideas to pumpkin carving tips.
1. Set A Spooky Scene With Halloween Decorations
Spooky decorations are the secret to success when you're organising Halloween at home. Whether you deck individual rooms in devilish décor or create a top-to-bottom haunted house, setting the scene will help prep your home for fright night.
For a ghostly backdrop, cover furniture with old white sheets and hang up fake spiders and spider webs. You can also scale up the scare factor by accessorising with animated Halloween decorations and skeletons you can switch up in a flash.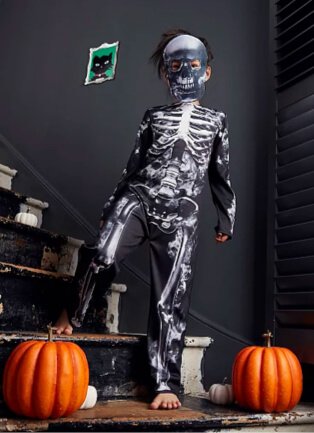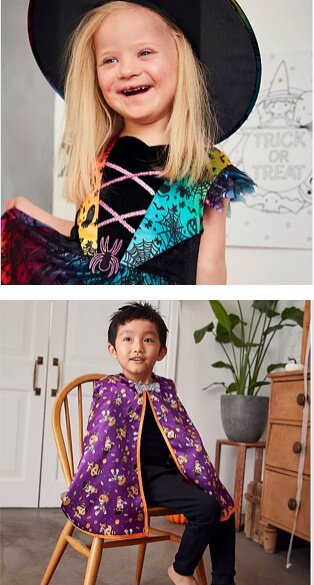 2. Pick Haunting Halloween Costumes
Get set for a Halloween to remember with our haunting adults' Halloween costumes, kids' Halloween costumes and baby Halloween costumes. No matter your outfit choice, Halloween is all about looking the part – even if you're celebrating at home.
To avoid a last-minute scramble through the dressing up box, we recommend planning your costume in advance. If you have older children, encourage them to choose a fancy dress theme, like pumpkins, Disney characters or DC Comics superheroes.
You can also master a scream-worthy ensemble by transforming into a family of zombies – just imagine the pictures #ScareSquad! The best part? All you need to create this costume is some ripped trousers and a torn T-shirt. Easy!
3. Plan Halloween Games To Play At Home
Trick-or-treating may be a Halloween tradition, but there are plenty of games and activities to enjoy from the comfort of your own home. Why not organise an apple bobbing station in your kitchen or build a DIY den for scary stories and board games?
Keeping kids (and adults!) entertained, it's a good idea to have a handful of fun Halloween games under your cape to make sure your spooky schedule runs smoothly.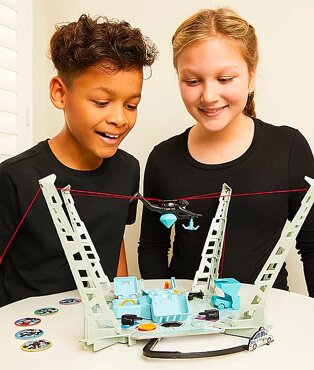 4. Party-Perfect Pumpkin Carving
No Halloween home décor is complete without a party-perfect pumpkin. To make this year's Jack-o-'lantern the most impressive one yet, get the whole squad involved in pumpkin carving.
Work together to create the scariest pumpkin possible or turn it into a competition to see which family member has the most imaginative design. Remember to watch over young children to make sure they prepare their pumpkin safely. Once you're finished, add your pumpkin to your Halloween decorations for a final terror-ific touch!
5. Create Spine-chilling Snacks
One of the best things about staying at home for Halloween is that you can experiment with new and exciting food. From toffee apples and grape eyeball punch to pumpkin hummus, there's no shortage of spooky snacks to try with our Halloween recipe ideas.
Kids can also join in the fun with Halloween-themed baking. Help little monsters keep things simple with spider-decorated biscuits or go full star baker with elaborate cupcakes. As always, non-stick bakeware is a must for fuss-free cleaning up.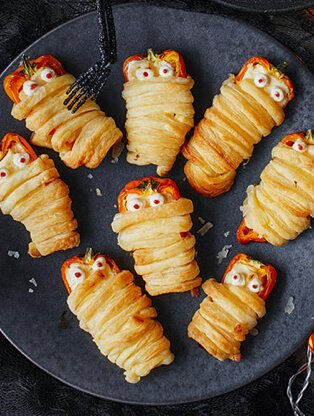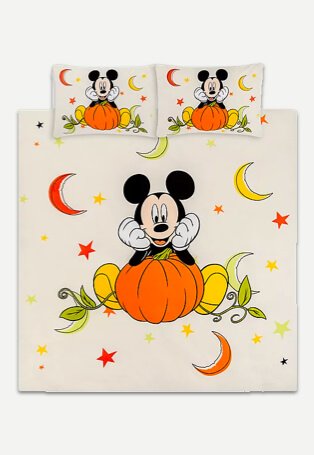 6. Host A Frightful Film Night
Celebrating Halloween at home is the perfect opportunity to host a frightful family film night. Whether you choose Halloween classics like Hocus Pocus and Dear Dracula or try new favourites like ParaNorman, there are plenty of child-friendly options to inspire you.
Film nights are all about getting comfy, so stay on theme with Halloween cushions and throws. Kids can also cuddle up in our Halloween pyjamas before getting snug for scary stories with our ghostly Halloween bedding. Matching soft furnishings are the ideal way to invite spook season feels into your home.