Autumn is one of the cosiest times of the year. Leaves falling from the trees, fires crackling, and pumpkin spice lattes are on the menu – yum!
As much as we enjoy the delightful, crisp weather, we know choosing how to dress your baby can be tricky with ever-changing weather!
Not to worry – we've compiled a handy guide with the sweetest baby knitwear to keep your little bundle of joy smiling from ear to ear.
How Can I Keep My Baby Snug?
Picking out baby clothes during unpredictable weather can be daunting. As a rule of thumb, you could try following the 'plus one' layering technique.
When it's nippy, your baby needs one more layer than you are currently wearing. It's important to check your baby's skin and the back of their neck to get an indication of their temperature.
When layering, baby bodysuits and baby vests are an awesome (and adorable) choice.
Lovely Jubbly Jumpers
When it comes to keeping your little one comfy during chilly autumn weather, baby knitted jumpers are a must.
Ideal for cosy days at home and family days out, these cute pieces are perfect to add some warmth and texture to your baby's outfit so that they can stay snug, even whilst on the go!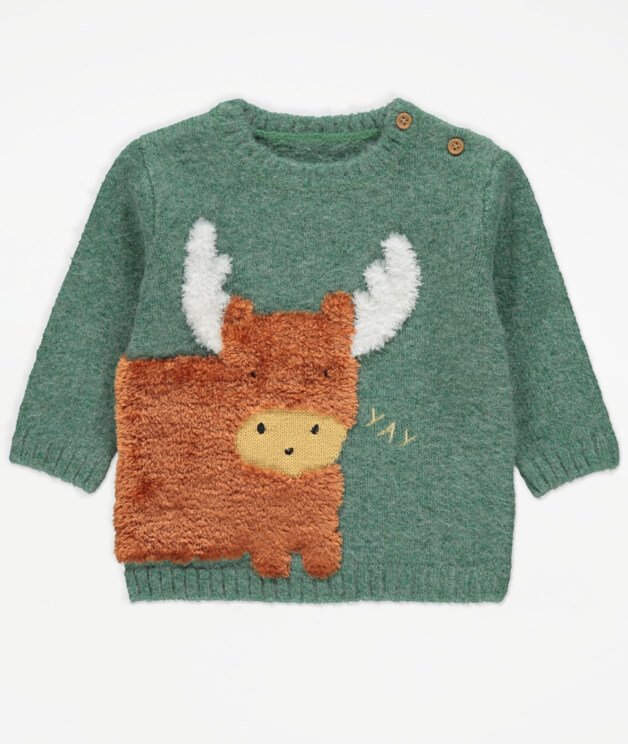 Cute Cardigans
If you're looking for the cutest baby boys' cardigans and baby girls' cardigans, you've come to the right place!
Our collection features baby knitted cardigans in all the dreamiest shades and prettiest patterns your little one is bound to love.
Browse chunky knit cardigans in classic colours like tan, grey and white, which are all fab for gifting to new parents or for giving your mini fashionista's wardrobe an upgrade.
Beaut Baby Knitted Dress
Knitted dresses are in style for grown-ups, and as it turns out, they are a wonderful choice for your baby too!
Prepare your little one for special occasions and family celebrations with baby knitted dresses in trendy hues like soft pink, cream and baby blue.
For a cutesy hack, you can layer their dress with a pair of dungarees – and there's no doubt they'll be crowned as the coolest kid in town!
Find them a piece of knitwear they'll adore from our cuddly selection of baby girl dresses.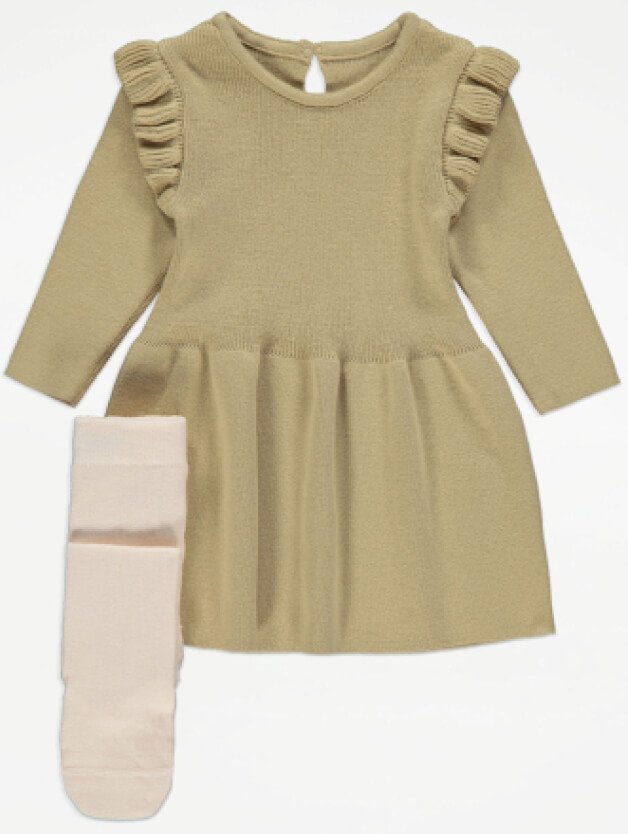 Gorge Gloves And Mittens
Keep tiny hands super snug with a pair of cosy gloves or mittens. Your bubba's entire body will stay warm with the help of a pair of comfy hand warmers.
For newborns and babies in their early stages of life, why not pop on a pair of scratch mitts, to keep their hands protected from the cold and any sharp scratches.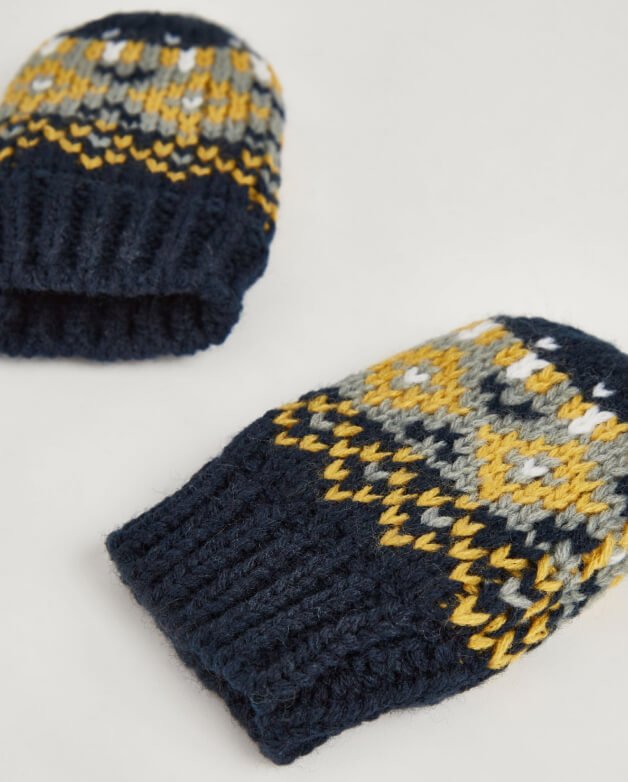 Happy Hats
For a baby accessory they simply can't do without, kit out your little one with a delightful baby knitted hat.
We have plenty of adorable designs and dreamy colours that make your angel feel as snug as a bug in a rug! Explore soft pastels, nude pinks and baby blues for the perfect winter warmer and treat them to a hat and gloves set.
Plush Blankets & Shawls
When it comes to chilly weather, a baby knitted blanket or shawl is essential for keeping your little one warm whilst cradling them in your arms or when you're out and about.
Discover the cuddliest baby shawls and blankets in all the colours of the rainbow from George.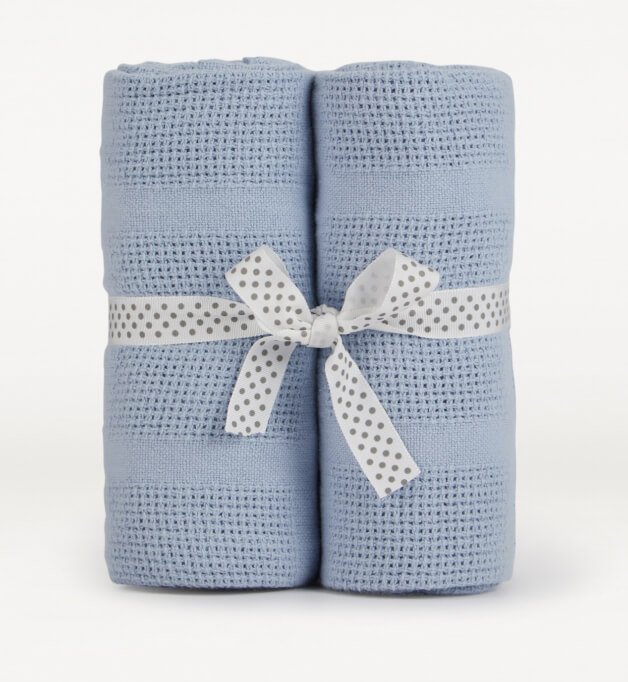 The Coolest Baby Clothes
Just like the cool weather, your babies outfits can look cool too! Our baby clothing range features brands that parents know and love including Billie Faiers' Baby and Disney Baby.
Complete your baby's wintertime wardrobe with sleepsuits, baby vests and all-in-ones to keep them comfy all snowy season long.