Effortlessly stylish and ideal for spring, pastel clothing is a must for 2020. Seen on everything from shirts and midi skirts to denim, dresses and accessories, the soothing shades of peach, pale pink, baby blue and lilac are the ultimate pallate cleanser after winter.
Even so, if you're worried that pastel tones are far too twee to be trendy, think again. Featuring the top colours for 2020, as well as tips for tailoring the look, our guide will help you achieve pastel perfection.
What Are The Best Pastel Colours?
Picking pastel doesn't mean you have to automatically reach for trusted favourites like blue and pink. From lemon and lilac to mint green, the trend offers plenty of choices for those wanting to try something a little different. Check out our top pastel colours:
Sherbet Lemon
Indulge your sweet side by stepping out in sherbet lemon shades. Bringing to mind lazy afternoons in the sun and fresh spring flowers, yellow is a wonderful way to brighten up your look. We recommend breezy yellow blouses, romantic pleated skirts and mellow yellow accessories.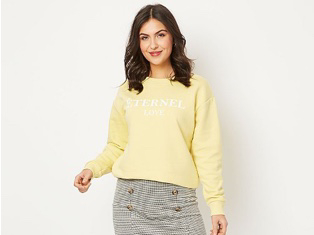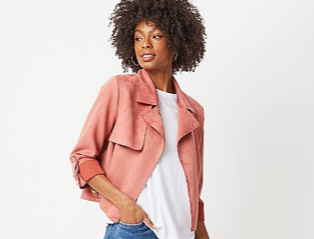 Lucky Lilac
Bringing elegance to everyday outfits, lilac is no longer just for bridesmaid dresses. Team a lilac top with black culottes to add some edge to your look or wear it with white denim for a stylish seasonal combo.
If you want to update lilac for date nights and after-dark events, go for mauve or lavender variations.
Magic Mint
Refreshing and on-trend, mint is this year's up and coming colour. An alternative to the usual pastel shades, mint clothing oozes off-duty coolness. Whether you choose a mint midi skirt, a cropped jumper or linen-blend items, now's the time to embrace some mint madness.
New Neutrals
They might not be typical pastel colours, but neutrals like cream, beige and stone are brilliant for complementing the rest of your subtle shades. A fashionable way to combine the two is by pairing a pastel outfit with chunky white trainers.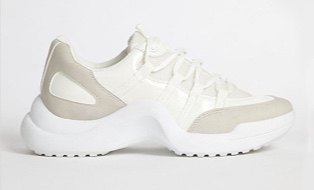 How To Wear Pastel
Since the trend focuses on calm and cool colours, it can sometimes feel difficult to make pastel clothing the star of your outfit. Thankfully, playing around with textures, shapes and unique combinations will ensure you wear pastel like a pro. Find out more below:
Try Timeless Silhouettes
With its sophisticated colour palette, pastel clothing lends itself to timeless silhouettes. From longline trench coats and blazers to tailored trousers, choose designs in classic cuts for maximum style points.
Not only can these shapes easily be added into your workwear rotation, but they'll also be a fashion favourite season after season.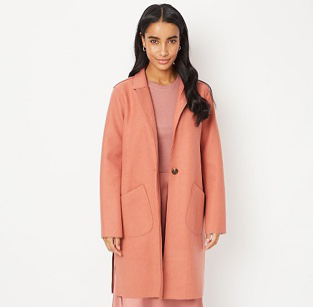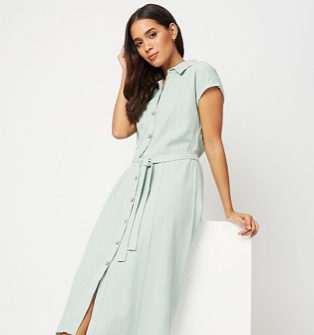 Think About Texture
Whether it's found on silk and satin or crepe and corduroy, pastel looks irresistible on textured fabrics. Bringing interest and depth to your outfit, texture transforms your pastel pieces into wardrobe heroes.
Different fabrics also let you change up the trend. Want to channel the 70s? Choose a corduroy jumpsuit. Can't get enough of all things vintage? Pick a floaty, satin dress. Simple!
Mix and Match
From stepping out in head to toe pastel to trying daring combinations like mint and peach or lilac and blue, these shades are much more versatile than you think.
Plus, thanks to their subtle nature, pastels can happily sit alongside bold animal print trends without competing for attention – result!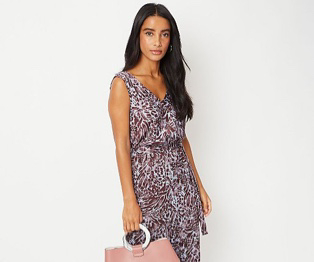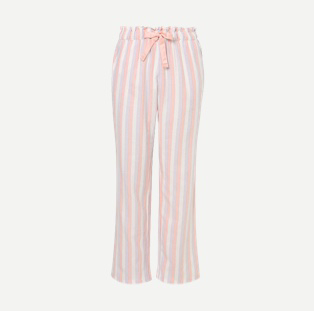 Refresh Your Nightwear
Nightwear lovers pay attention because pastel is total pyjama goals. Both chic and cosy, a pair of pastel pyjamas will take breakfast in bed and duvet days to a whole new level.
You can even coordinate your nightwear to your bedding. Think pale pink throws, grey cushions and duvet covers in soft, inviting shades. All you need is a fluffy dressing gown and you'll be good to go!