Whether you're going out for a walk or tucking them up at night, it's important to make sure your little one stays warm and dry during the colder months. From choosing the right baby clothes to adding breathable layers, we have plenty of sweet and snug outfits that you and your little one are sure to love.
THE NEWBORN
CHECKLIST
Newborn babies are particularly sensitive to changes in temperature. To strike the right balance, it's best to opt for layers that can easily be removed rather than one thick coat.
Bodysuits and all-in-ones are a great place to start, while cosy cardigans and sleeping bags can be added for extra warmth as and when they're needed.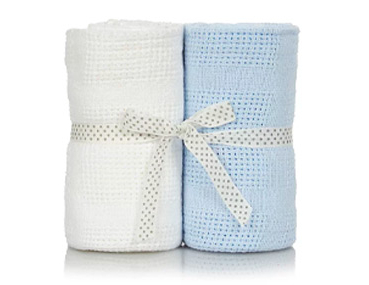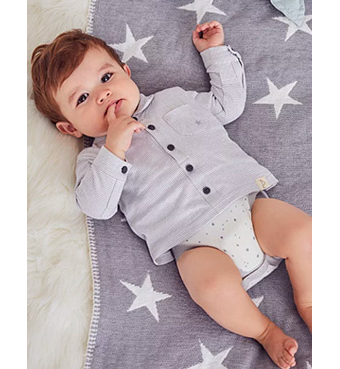 If you're taking your little one out and about, make sure you keep some blankets close at hand if the temperature drops. With sweet styles and knitted designs to choose from, our baby shawls and blankets are adorable for any gender.
BEAUTIFUL BABY DRESSES
Welcoming a new family member is an exciting time, and you're bound to have lots of friends and relatives popping by to meet your little one. Comfort and safety are the number one priorities when dressing your child, but that doesn't mean you can't also try a beautiful baby dress for guests to admire.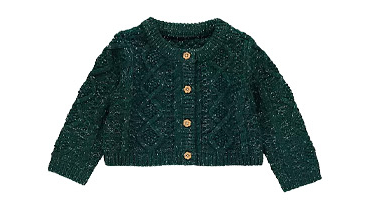 From matching tunics and frilled designs to spotty styles and special fancy dress options, why not treat your little one to their first party dress? To keep out the cold, add a pair of snug leggings underneath and finish off with a cute cardigan.
UNISEX BABY
CLOTHES
It can be difficult to shop for baby clothes when you're still waiting for your little one's arrival. If you've decided to keep the gender a surprise, or you're looking for outfits that can be re-used later down the line, unisex clothing is a must.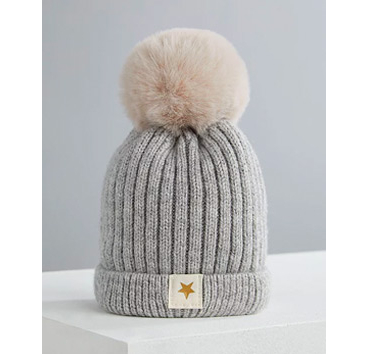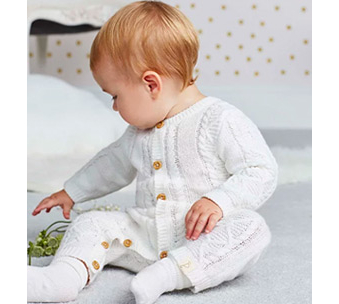 Luckily, we have plenty of charming unisex baby clothes that will help your little one stay snug, including super-soft sleepsuits, all-in-ones and cosy accessories like hats and mittens. Coming in neutral colours like grey and white, you can have fun stocking up without worrying about whether your little one will get a chance to wear them.
SLEEP TIGHT
It's no secret that neither you nor your baby will sleep much during those early weeks. One thing you can do to maximise sweet dreams is to make sure that their cot is comfy and cosy in the winter months.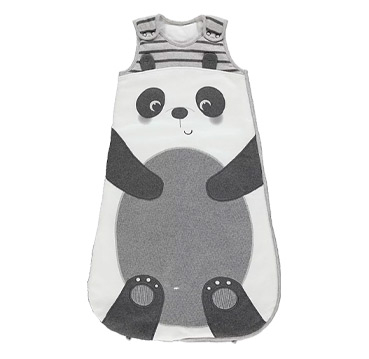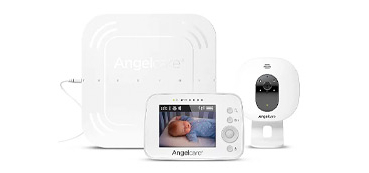 If you're worried about your little one catching a chill, try a sleeping bag. A safe night-time alternative to a blanket, our sleeping bags are sure to keep your baby comfortable while they rest. For extra peace of mind, use one of our baby monitors. Available with different functions and features, you and your little one can both sleep happy with this must-have safety accessory.
To create a cosy and safe space for your little one to play and sleep in, check out our adorable nursery accessories. Whether you're searching for bedding, baby monitors or moses baskets and stands, we have everything you need to transform their room.