The right footwear can make or break an outfit. Determining how supported you feel day-to-day, your shoes also help tie together countless looks. However, picking the perfect pair of shoes isn't as straight forward as it might seem – especially during the warmer months. This is where our guide comes in handy!
From sandals and jelly shoes for trips to the beach to breathable trainers and pumps for picnics and walks, we've got the rundown of easy-to-wear and fashionable footwear for the whole family.
What Shoes Are Best For Summer?
Summer 2020 is all about outdoor activities. With this in mind, it's essential that your footwear can keep up with all the walks, bike rides and beach days. While it's tempting to stick to a single design for different events, there's no one-size-fits-all approach when it comes to summer footwear. Strappy sandals might cut it for a sand dune stroll, but they don't offer enough protection for long countryside rambles.
As well as suiting the occasion, summer shoes should also be breathable and less formal than your winter footwear. You'll want a shoe that's easy to slip on and off, whether you're getting comfy on a picnic rug or sinking your toes into the sand. Anything in a light colour scheme is also guaranteed to add a seasonal twist to your look.
Summer Sandals
The closest you can get to being barefoot while wearing shoes, sandals are the number one summer choice. Letting your feet breathe, there's no shortage of women's and men's sandals, from mule sandals and gladiator sandals to designs with straps, buckles and bows.
Even so, just because you're wearing sandals that doesn't mean you can focus on style over substance. Just like your winter boots, sandals should provide maximum comfort. To ensure you pick a versatile pair, keep an eye out for supportive straps and moulded in-steps. High-heeled sandals might look great for a one-off event, but they can be risky if you plan to be on your feet all day.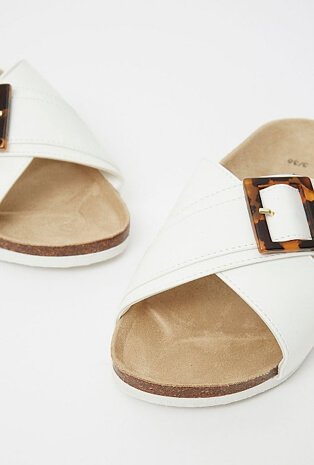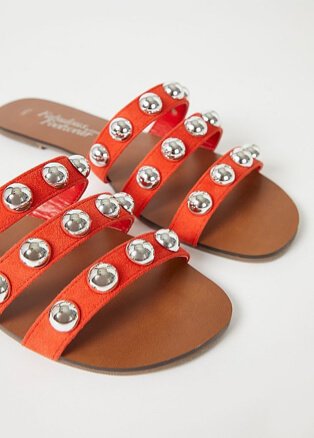 Beach-Ready Sliders
If you can't wait to fill your summer with trips to the beach, relaxed footwear is a must (alongside ice cream, of course). Although flip-flops will always be a seaside success, contemporary slider shapes are the trending design for summer 2020. Ideal for both men and women, sliders have the same relaxed vibe as flip-flops but don't leave blisters in between your toes – result!
However, kids will need extra protection for all those energetic beach activities. Kids' sandals with practical straps are useful if they love to run around, while jelly shoes are a great go-to for little ones who love rock pooling.
The Everyday Shoe
The British summer isn't the most reliable season. Changing from sun to clouds from one moment to the next, you can't always count on being able to wear sandals – or leaving your umbrella at home! For those in-between days, you'll need lightweight, covered shoes. Think pumps, tennis shoes and espadrilles.
Effortless to wear, these designs are the perfect mix of fashionable and functional. Keeping your feet supported for long walks, they'll also compliment your summer wardrobe, whether you're debuting a tiered dress or tie-waist shorts and a gingham blouse.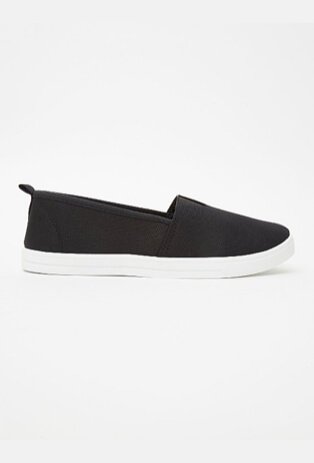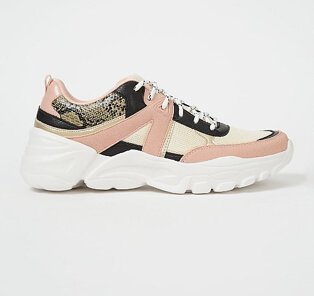 Seasonal Trainers
If spring kick-started a home fitness revolution, the focus of summer is trying to maintain it. For those trying to stay on the fitness hype, keeping your sportswear season-appropriate is key. Alongside switching full-length leggings for sports shorts, consider upgrading your trainers for a breathable design. We recommend styles with mesh fabric to increase ventilation while you squat, stretch and sprint.
Smart Summer Shoes
Thanks to their open-toe designs, summer shoes tend to be more casual than winter footwear. While this is useful for the majority of seasonal events like picnics and bike rides, sometimes the occasion calls for a smarter style.
If you fancy putting your best foot forward for a family BBQ, focus on embellished details to bring extra interest to your look. Whether that's sling-back straps, bow decorations or metallic and mock croc finishes, there are plenty of ways to give your summer footwear a smart and on-trend touch.