Just like the flowers change with the seasons, so should your home. While this doesn't mean giving your décor a complete makeover every few months, adjusting your furnishings here and there will keep it feeling fresh all-year-round. Luckily, summer is one of the most exciting times to update your space. With nature blooming into colour, there's no shortage of décor inspiration, from tones and textures to patterns and designs.
With this in mind, natural home décor is the perfect summer trend. Making the most of all the season has to offer, this contemporary theme puts minimalism front and centre for a calming and grounding effect. Whether you want to transform your bedroom with crisp, white bedding or energise your living room with soft, welcoming lighting, our guide will bring natural décor into your heart and home.
What Is Natural Home Décor?
Creating a sense of balance and peace within your home, natural décor is characterised by an earthy colour scheme, textured fabrics and lots of leafy, luscious greens. While the trend has an all-season feel to it, the minimalist colours mean that it's ideal for when the sun starts to shine.
Earthy Colours
Although summer is famed for its vivid colour palette, natural décor focuses on the season's secondary shades for a more subtle and sophisticated vibe. From teaming caramel and sandy tones with terracotta to using moss green against a white background, the trend's earthy tones put a chic twist on other popular (and often overwhelming) summer themes.
Touchable Textures
With its emphasis on streamlined shades, natural home décor provides plenty of opportunities to get creative with textures. Think raffia and woven baskets, wooden furniture and embroidered cushions and throws to bring depth to your space. Adding interest without any extra colour, touchable textures are a wonderful way of giving your space a dynamic feel.
Hints Of Green
Filling your home with freshness, plants and greenery are key to working this trend. While tall bamboo plants will open up cramped spaces, smaller succulents and cacti can be used to bring contrast to shelves and coffee tables. If you're not convinced of your green-fingered abilities, opt for artificial plants to achieve the same result without the fuss.
For dining rooms and kitchens, accessorise with dried flowers in a matte or wooden vase to pull together the colours of your décor. Our top seasonal flowers include dahlias, hydrangeas and lavender.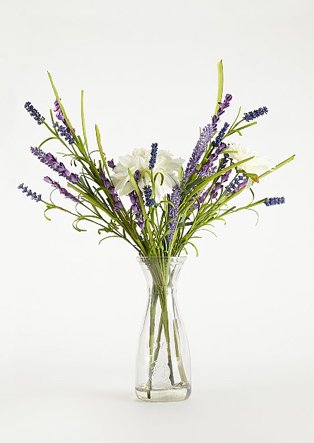 Room-By-Room
By building your collection one piece at a time and focusing on an individual room, you will be able to stick to your budget more effectively and allow a more organic transformation to take place throughout your home.
Bedroom Accessories
Although most of us love to soak up the sun during the day, getting to sleep in the summer months can be challenging. Fortunately, natural home décor is the ultimate antidote to humid summer nights – well, that and a good-quality fan!
For a calm and cooling bedroom, use cotton duvet covers in refreshing white and cream designs. Raffia or macramé ceiling shades and warm-toned soft furnishings, like cushions and throws, will complete the look.
If you do want to branch out into different colours, such as pastel pink and pale blue, make sure you choose accessories in natural materials and textures to keep them in harmony with your theme. Remember, it's all about finding the shapes and styles inspired by nature to complement your personal taste.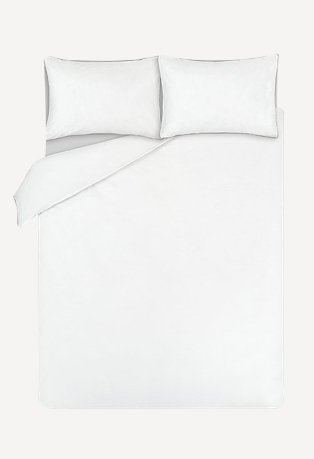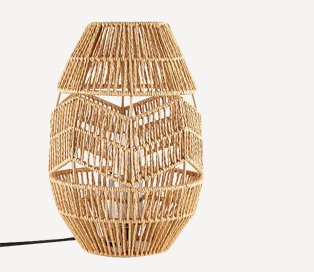 Living Room Lighting
Your living room is the place where you spend the majority of your downtime. For this reason, making sure it's an inviting and comfortable space should be a top priority. The easiest way to achieve a relaxing atmosphere is with dimmable floor lamps and table lamps. Creating a soft glow, side lighting is an understated alternative to full-beam ceiling lights.
For a subtle nod to the outdoors, decorate with woven baskets and natural fibre curtains. As well as softening the more structured elements of your room, these home accessories will let you tick off the trend on a budget.