While we used to get our fashion inspo from magazines, Instagram is now the best place to find out what's hot and what's not. From seeing what our favourite influencers, celebrities and friends are wearing to following different brands (including George, of course!), there's no shortage of style motivation.
Even so, scrolling through Instagram to discover the latest looks can be time-consuming. Plus, we'd much rather be decorating our Christmas tree or planning Christmas gifts.
Here's where we come into play with our handy guide! Featuring the top colour schemes, stand out separates and must-have prints, we've highlighted Instagram's most popular trends to help you decide what to wear this winter.
THE BASICS
As with all seasonal dressing, starting with the basics should be your first step, like colours, fabrics and prints.
1. What Are The Colours For Winter 2019?
From peachy pink and sugary almond to cream and rust brown, winter 2019's colour scheme offers plenty of flattering shades to choose from. Even so, the key thing about this season's colours is how you style them.
On Instagram, influencers can't get enough of colour blocking. As well as following our colour blocking guide, begin by picking one or two colours to base your outfit around. Sophisticated and smart, this technique can help transform everyday outfits into special occasion options.
For a winter wonderland look, stick to a cream theme by wearing a chunky knit jumper, jeans and a knitted bobble hat.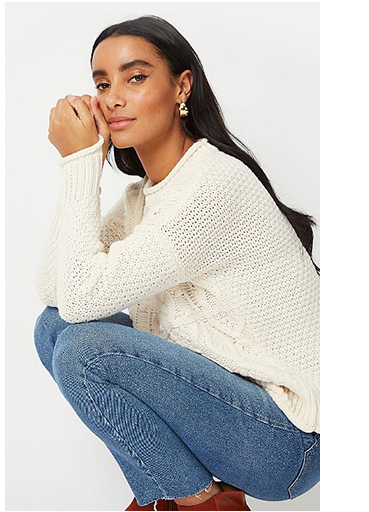 2. Our Favourite Fabrics
Just like with soft furnishings, women's fashion this season is all about textured fabrics. Not only is this trend perfect for protecting you from the winter chill, but it adds extra interest and depth to otherwise simple looks.
Think corduroy trousers, velvet dresses, ribbed fabrics and chenille jumpers, and you can't go wrong!
3. Pick Your Print
Whether you're team checks, team floral or team animal print, winter 2019 is filled with tempting patterns to add to your wardrobe.
While leopard print is still popular, many influencers are also mixing things up with zebra, snake and tiger print. Warm brown and red shades also help give the trend a new season twist. Who says a leopard can't change their spots?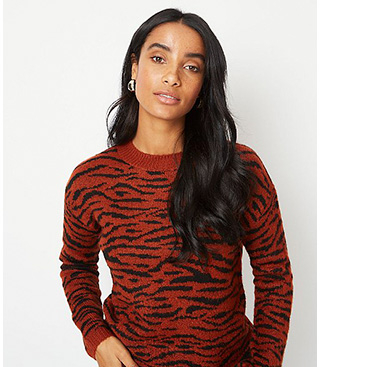 1. The Best Winter Coat
Your coat is probably the most important item you'll buy this season. Completing every outfit you wear, it's vital you choose a style you know will suit the majority of your wardrobe. Thankfully, 2019's hero coat is also one of the most versatile: the longline coat.
Ideal for workwear, weekend dressing and date nights, it's no wonder that longline coats are the fashion favourite. Take your pick between borg, padded and formal designs.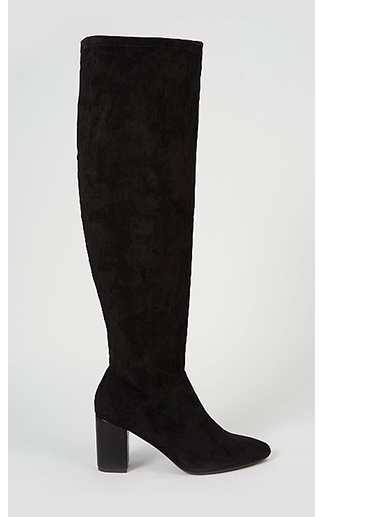 2. New Season Boots
What's a fantastic winter coat without a pair of winter boots to wear with it? While ankle boots are always a reliable option, knee-high boots are social media's first choice this year.
Whether they're worn with midi skirts, skinny jeans or maxi dresses, knee-high boots are much more straightforward to wear than you think. Pick multipurpose brown and black designs to ensure they become a lasting investment.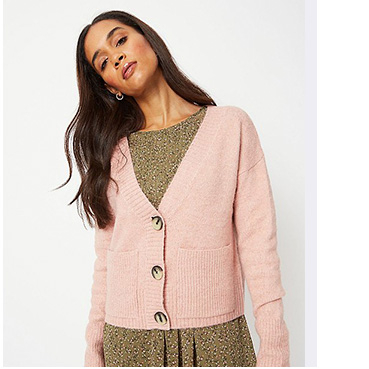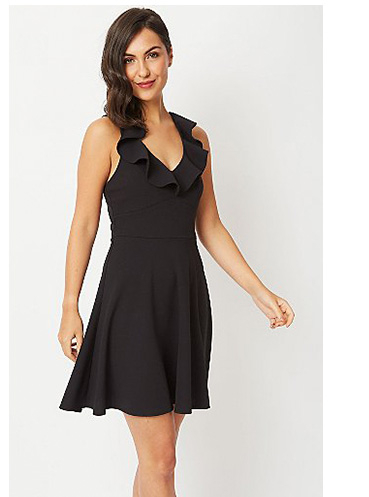 4. Partywear Perfection
From family events and work-dos to neighbourly gatherings, the festive period is the prime party season. With so many events to attend, refreshing your partywear is a must.
Alongside Christmassy sequins and moody floral prints, traditional party dresses like the little black dress have also been making a comeback on Instagram. As well as being a timeless addition to your wardrobe, little black dresses also let your accessories take centre stage.
To give your LBD a unique twist, pair it with a fun faux fur tote bag. Similar to the statement accessories seen on social media, a playful bag is the ultimate way to keep your little black dress feeling fresh.