Get ready to make some noise because women's football season is about to kick off! Here at George, we're thrilled to be celebrating the power and talent of women in sports, and we've got plenty of ideas to help you make the most of this exciting season.
From attending a footie match to joining a local women's football team, George is here to help you cheer on women's football in style!
Football Match Fits
Whether you're a die-hard fan or just tagging along for the lively atmosphere, attending a football match is a memorable experience that calls for a winning outfit.
Our football clothing drop is serving women's football shirts, featuring your fave teams colours and iconic logos.
The first rule of dressing for a football match is comfort. You'll be on your feet, cheering and celebrating – so be sure to invest in a fresh pair of trainers. Next, start your look with a comfy pair of jeans or leggings and of course, your football shirt!
If you fancy going extra, pop on a pair of football socks, shorts and fashion your teams' kit from head-to-toe!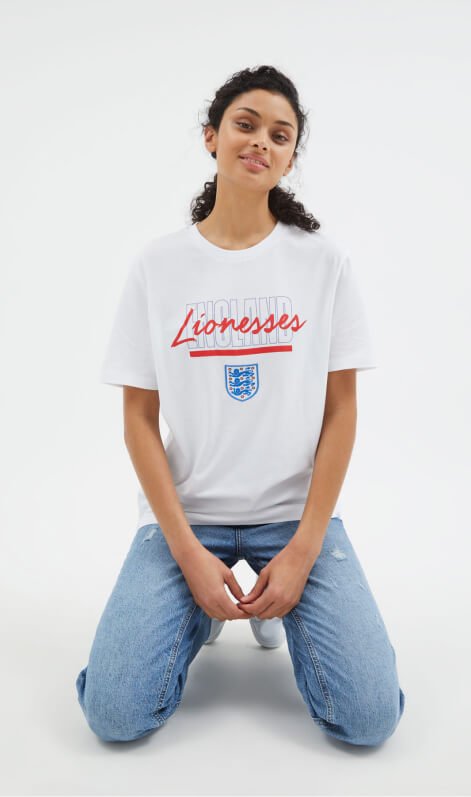 Football-Inspired Fashion
We've got a fabulous collection packed with women's football-inspired pieces that will make you look and feel your best during a summer of sport. From stylish footie shirts and comfy athleisure adorned with team colours, we've got everything you need to show off your team spirit in our football clothing, homeware and gaming drop.
If like us, you're team England all the way – why not take the opp to don an England football shirt and channel your inner lioness!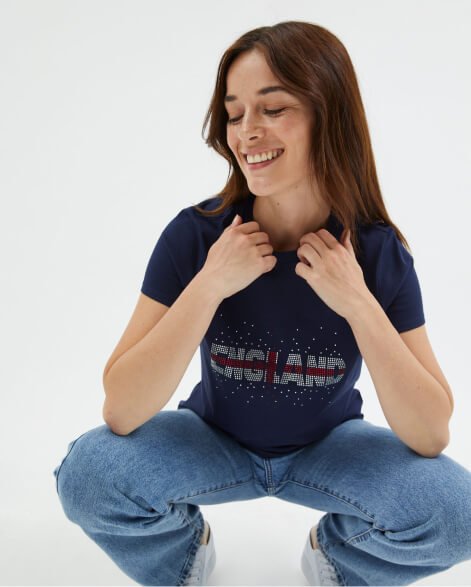 Score Big With Football-Themed Décor
No sports celebration is complete without some super-cool decorations. Spread cheer throughout your entire pad by decking out your home with football-themed accessories. Hang banners and posters featuring your fave teams, and create an energetic vibe with colourful balloons, streamers, and garlands.
Illuminate your space with football-inspired decorative lightning or neon signs for an extra touch of sparkle.
And for those Instagram-worthy moments, set up a football-themed photo booth with props and backdrops. Get ready for some fabulous selfies! Check out our football clothing, homeware and gaming to make your home the next best thing to a football stadium!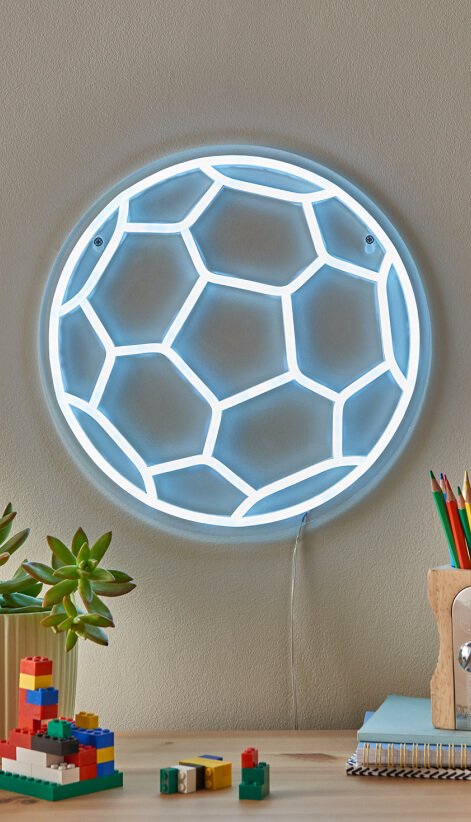 Bring Your Football Crazy Crew Together
Attending matches is not only a great way to cheer on your favourite team but also a fantastic opportunity to experience the electrifying energy of the crowd! Bring your family and friends along to share in the excitement and create unforgettable memories.
Get prepared by checking listings and match schedules ahead of time so you can get super-organised and avoid any last-minute fussing.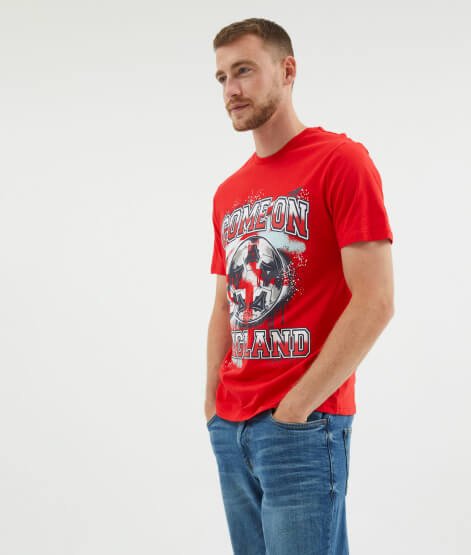 Host A Women's Football Party
Celebrate all things women's football from the comfort of your own home by hosting a sports watch party or get-together. Invite friends and family over for a fun-filled event – complete with football-themed decorations, tasty snacks, and the coolest games.
Serve up delicious treats like football-shaped cupcakes, scrumptious savoury snacks, and a refreshing fruit platter bursting with team colours. Check out our BBQ and picnicware collections for some inspo on how to make your party even more of a success. Any excuse to show off your grilling skills, right?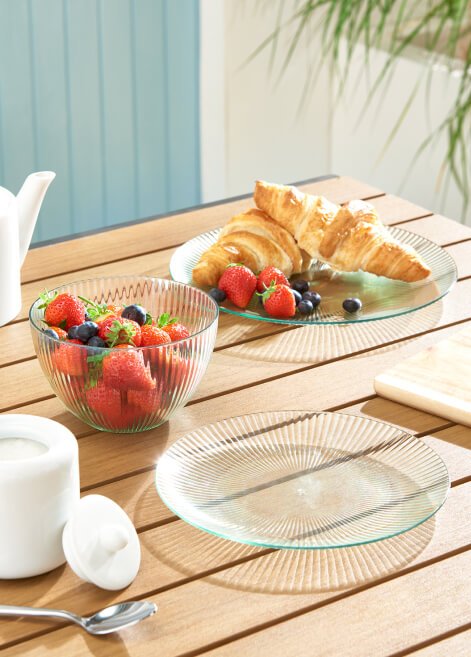 Spread The Love
Another wonderful way to keep spirits high is by supporting organisations and charities that advocate for women's football and empower female athletes. Consider donating your time and resources to local initiatives that promote equal opportunities in sport.
Volunteering is a rewarding experience, which gives you the chance to connect with like-minded people while contributing positively to the growth of women's football. Check out our ASDA charities page to learn more about the work we do to support local communities.
Get Active In New Kit
After all the excitement of summer games, you may fancy inspiring your wardrobe with a sporty refresh. Get ready to 1-up your fitness game with our sleek women's activewear and sportswear collection. Whether you're hitting the gym, going for a run, or discovering your inner yogi, comfy kit will empower your new routine.
The first step to building a versatile activewear wardrobe is quality basics. Start with a selection of moisture-wicking tops and breathable leggings to keep you cool through everything from pilates to HIIT workouts. Look out for fabrics that provide flexibility and support – so you can master every move with ease. Here at George, we've got tons of feel-good picks you'll just love popping on. Psst.. 'add to bag' is highly likely!