With spring on the horizon and brighter weather just around the corner, it's the perfect time to hit refresh on your outdoor space.
Liven up your garden with everything from contemporary ornaments to comfy garden furniture. Now sit back, relax and anticipate the good weather in style.
How Can I Transform My Garden?
A fab way to get the ball rolling and reinvent your space is by having a good old tidy up. Say so long to any obvious litter, throw away any damaged furniture and donate any well-loved toys (aww!).
Protect your new outdoor pieces with furniture covers and inspire your space with fuss-free plants and glitzy outdoor lighting – the perfect way to give your garden a magical feel.
Enchanting Ornaments
Add some character to your outdoor space with eye-catching garden ornaments. From friendly gnomes to cute animal sculptures, bring life and adventure to the patio and lawn with our just-landed selection.
Kids and grown-ups alike will love these adorable features – a charming way to bring some personality to your outdoor haven.
Magical Garden Lighting
Create your desired vibe with thoughtfully-placed garden lightning. Carefully drape string lights and fairy lights across foliage and wooden panels to illuminate your outdoor sanctuary.
For an eco-friendly feel, scroll through our solar-powered garden lights to glow up your garden with less impact on the environment.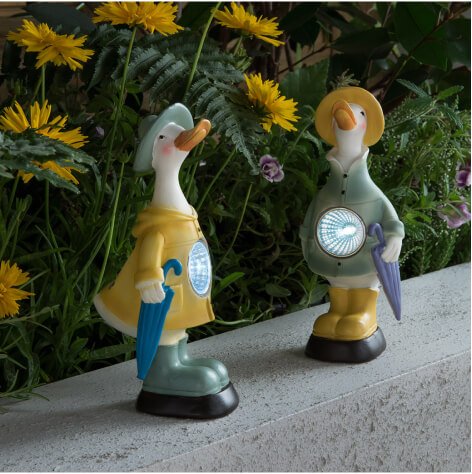 The Perfect Plants
Outdoor plants and flowers are the ultimate way to add some colour and texture to your garden. Choose plants according to the time of year and the size of your garden, put green fingers to the test and watch as they grow.
Whatever your level of gardening skills, we've got something for everyone here at George. And… you guessed it – even the tiniest hands can get involved!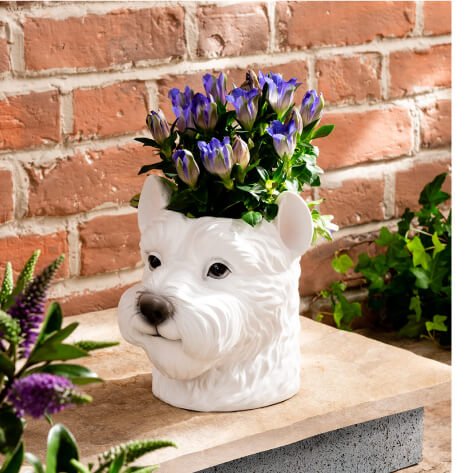 Fiery Features
Invite a warm glow to your garden with a fire pit or log burner. These cosy and innovative centrepieces make a wholesome addition to any garden setup. Note: adult supervision is very much required!
Welcome friends and family to your space and catch up over drinks or dine alfresco on warm summer evenings. We'll have the snug blankets on standby!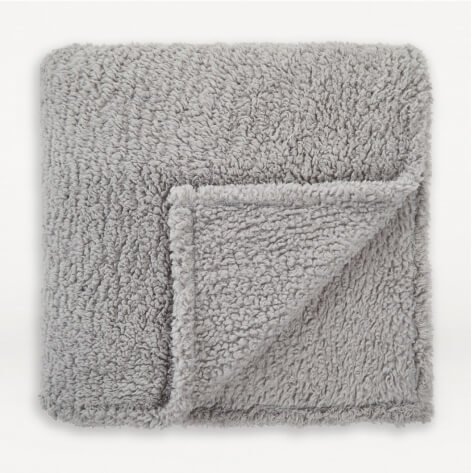 Luxurious Outdoor Seating
There's no better way to upgrade your garden than with comfy outdoor seating. Make your garden inviting with plush garden sofas and dining sets fit for royalty. For extra comfort, scatter with outdoor cushions, and keep a few garden chairs on reserve for garden parties and last-minute plans.
Cheery Sun Loungers
When the good weather makes an appearance, sun loungers are a fab way to relax in the sunshine. Get settled into a dreamy deck chair and unwind with a good book. Or, if you never decline a recline, lay back and catch some rays.
Liven up your outdoor area with charming patterns and prints – here to keep little sunseekers smiling! Of course, there's always space for some Disney magic, so spark joy this season with seating stamped with their favourite characters.
Inspiring Outdoor Furniture
Complete your garden setup with contemporary outdoor furniture. Whatever your vision, we've got an inspiring collection of metal, rattan and wooden pieces just waiting to be yours.
Make outdoor dining a breeze with stylish patio sets perfect for wholesome family time. For days that are a little warmer than expected (we aren't complaining!), discover gazebos and parasols to protect yourself and your clan from the sun.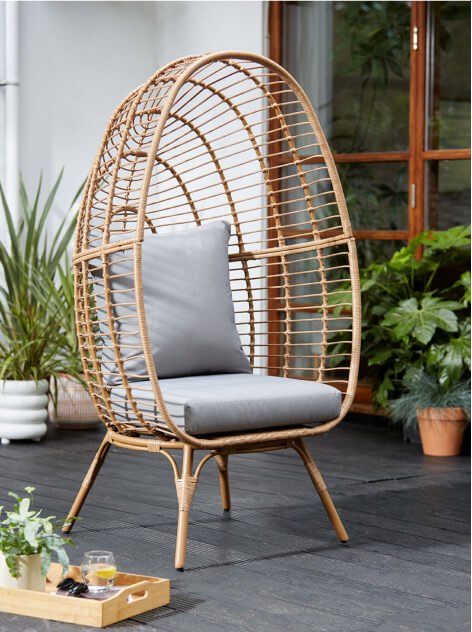 Kids' Corner
Dedicate a spot for children and treat them to some cool kids' furniture. They can play with all their favourite outdoor toys and host tea parties in their very own space.
Encourage children to get creative and spend more time outside by letting them choose their own garden accessories. Mini adventurers will love settling down (or causing mischief!) in their own space, and it will reduce screen time, too!