With the Christmas chocolates almost finished and party season coming to an end, there's never been a better time to kick-start your fitness journey. We know that resolutions to get fit and healthy are often easier said than done – especially when it's cold and dark outside!
Luckily, focusing on your wellbeing doesn't need to be a drag. From picking the perfect sportswear and prepping meals to getting the whole family involved, our beginner's guide to getting fit and healthy will give you a sprinting start to 2021.
How To Get Fit & Healthy
In between work, chores and everyday life, finding the time to squeeze in a workout or cook from scratch can seem like a challenge. If you're struggling to know where to begin, our tips will help you take those all-important first steps.
Step 1: Get Started
When it comes to getting fit and healthy, making a start is the hardest part. For that extra bit of motivation, treat yourself to brand new sportswear. Fresh sports leggings and sports tops may not count towards your total reps, but they can give you the inspiration you need to hit your goals!
To sprint, squat and stretch in style, dress the part in a matching WRKOUT set. This season, we love dusky pink sets and chic grey combos for a fashion-forward take on fitness. They're also ideal for post-workout selfies!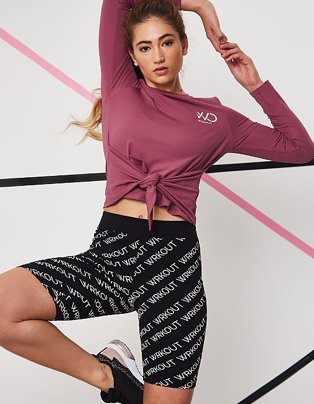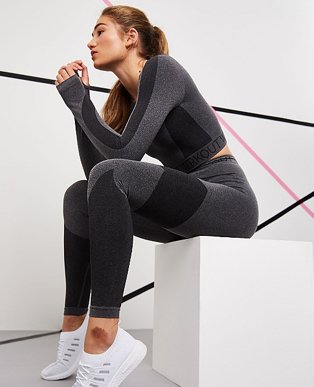 Step 2: Be Creative
Bored of running laps around your local park? Us too! Keep things fresh by mixing up your workouts, from home-based HIIT sessions and online Zumba classes to yoga and Tai Chi.
For maximum comfort, make sure your sportswear matches your chosen activity. Think super-soft sportswear for yoga and supportive sports bras and trainers for high-intensity exercises. A pair of joggers will see you through those cold and wet walks to the gym.
Step 3: Recruit The Family
If you don't like to sweat solo, encourage the whole family to join in the fitness drive! Whether you play football in the park or make up your own circuits and dance routines, there are plenty of ideas to suit kids of all ages. Comfy girls' sportswear and boys' sportswear will have them geared up for all the fun and games.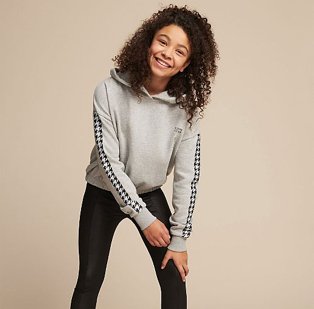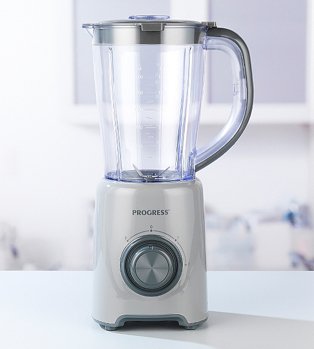 Step 4: Reset Your Meals
If you think that healthy eating means a plate of steamed veg every day, think again! From using a slow cooker for curries, chilis and stews to making superfood smoothies, dips and fruit sorbets in blenders, get creative with cooking appliances to hit reset on your mealtimes.
For a time-saving and budget-friendly trick, prep meals for the week ahead using food storage containers.
Step 5: Snack Healthily
The best food plan is one you know you can stick to, long-term as well as short-term. If you and your family can't get enough of sweet and savoury treats, be prepared with a few healthy alternatives
For a sweet snack with a nutritious twist, bake your own fruit flapjacks and energy balls using non-stick bakeware. You can also serve homemade hummus with carrot and cucumber sticks for a healthy substitute to crisps and crackers. These fuss-free ideas also make great additions to packed lunches.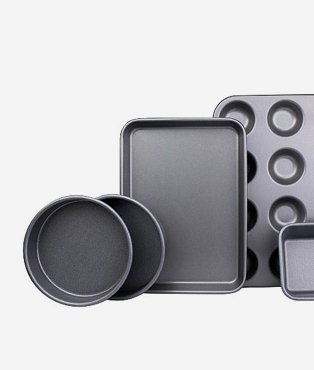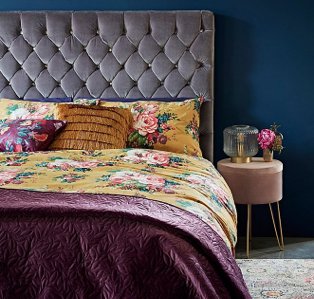 Step 6: Prioritise Sleep
Pyjama lovers will be pleased to know that rest and recovery can be just as important to your fitness as exercising and eating well. For quick and easy ways to improve the quality of your sleep, update your pillows, duvets and bedding. The right lighting can also create a calming ambiance helping you to wind-down before bed.
Step 7: Switch Off
On a cold winter's day, it can be all too tempting to sit scrolling on your phone. It may seem relaxing, but screens can make us feel sluggish and less productive. Not exactly the recipe for a healthy mind or body!
Next time you reach for your phone, organise a family activity instead. Whether that's some gentle exercise or board games and arts and crafts, getting creative and active can reduce fatigue – transforming those yawns into smiles!