We know that finding the perfect winter wedding guest outfit can be tricky. From the cut to the colour to whether or not it'll keep you warm enough, there's so much to consider. The good news? Here at George, we've got the inspo you need to nail the look.
Whether you're the mother of the bride or groom, a relative or a lifelong friend of the happy couple, our winter wedding outfit ideas are here to inspire the look of your dreams. Keep on scrolling for literally everything you need to put together an enviable winter wedding outfit.
What Should A Guest Wear To A Winter Wedding?
Apart from the usual no denim, no black and (definitely!) no white dresses rule, we've got tons of ideas to help you ace your winter wedding guest outfit – whatever your vibe. Simply keep the smart dress code and chillier weather in mind and you'll be good to WOW! Here are just a few looks we're loving right now.
Oh-So Elegant Long Printed Dresses
One of our fave things about long wedding guest dresses is how elegant and versatile they are. Sleeveless dresses work wonders with a jacket, while long-sleeved fits are warm enough to be worn (and admired) without a final layer.
Whichever look you're falling head over fasinata for, we're styling ours with a pair of sleek heels if it's not too cold outside. If the temp truly drops, unearth your inner trendsetter and team yours with a pair of chunky boots #iconic. With such a Instagrammable wedding guest style, you'll stand out from the crowd in the best way.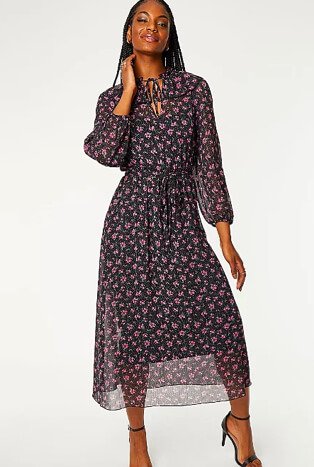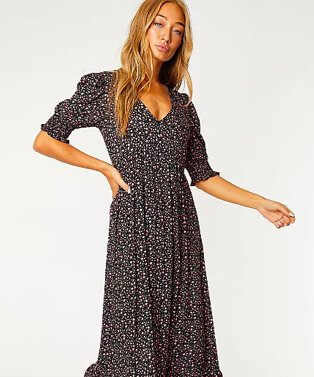 Chic Midi Dresses For Winter Weddings
Call off the search – a midi dress with heels is the winter wedding guest outfit you've been scrolling for! For a seriously sleek entrance, team a long-sleeve printed midi dress with neutral heels or work a colour-block midi with matching heels for a timeless wedding guest look.
Both of these outfits are ideal for the wedding day, but can also be worn again afterwards. Be an outfit repeater with pride for a more sustainable wardrobe!
Can't Find A Dress? Wear A Jumpsuit!
Sometimes, you just can't find a dress you really love. When that happens, don't panic – jumpsuits are are our wardrobe hero. Playful and unique, they're a super-fun way to mix up your winter wedding guest outfits all season long. If that's not enough, they also look fab with heels and a smart jacket. Best-dressed guest list, here we come!
Complete Your Look With So Stylish Outerwear
Weddings in winter usually equal chilly weather. So, that final layer is just as important as the fabulous outfit underneath. Happily, there's no shortage of trending winter wedding guest outerwear here at George!
To highlight the shades of your outfit, choose outerwear in a contrasting colour. Style tip: we're draping a chic longline coat over ours! Outdoor photographs? We're so ready for them!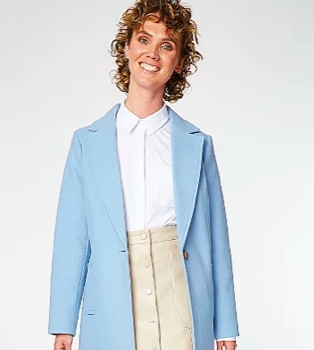 What Are The Best Colours To Wear To A Winter Wedding?
There are no rules about which colours you can and can't wear to a winter wedding, but there are a few shades we just can't resist for this time of year. From stylish navy blue to bolder hues of deep red, the options are endless!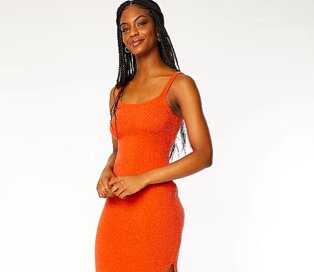 Burnt Orange
Looking for the perfect autumn and winter colour palette? Burnt orange is the answer. Style yours with neutral shoes and get ready to look and feel your best in every wedding snap!Bringing feel-good vibes from wedding reception to the evening party, we're counting on warm hues like burnt orange to bring that colour-pop factor.
Deep Blues & Greens
Whether it's bold blue, striking green or you marry them both together, earthy shades and sea-inspired hues create a style worth flaunting. We're obsessing over deep navy outfits and autumnal shades of khaki. Fancy a pop of print? Keep an eye out for patterned dresses in these top tier shades. Grab a co-ord pair of heels and a cute clutch and you'll be the belle of the ball in no time.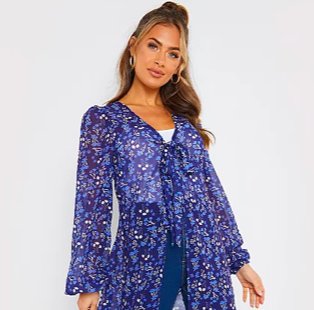 Romantic Red
Dark red, burgundy and berry coloured outfits and dresses are perfect for winter weddings. Try colour-block dresses in silky satin-effect fabrics or flourish in a red floral print dress with long sleeves or a high neckline.