What Date Is Children In Need 2022?
The 2022 BBC Children in Need appeal show is just around the corner and will take place on Friday, 18th November. The good news is that you can start your preparations early and begin your fundraising activities ahead of the big day.
Children in Need is a special charity that helps children and young people to feel safer, improve their well-being and give them more opportunities to flourish. Here at George, we're keen to get involved in supporting this wonderful cause, so we've come up with a few fundraising ideas below.
Dress Up For The Occasion
What better way to get involved and doing your bit than by popping on some Children In Need clothes. Our range has everything for the littlest members of the family all the way through to grown-ups. Just check out our kids' and baby Children In Need and adults' collection and support the cause from head-to-toe.
Whether they decide to rock up to school or work in a Pudsey onesie or get ready for bedtime in a cosy set of Pudsey pyjamas, look the part while contributing to an amazing cause. A minimum of 20% of the price of the items from our collection will benefit BBC Children in Need – yay!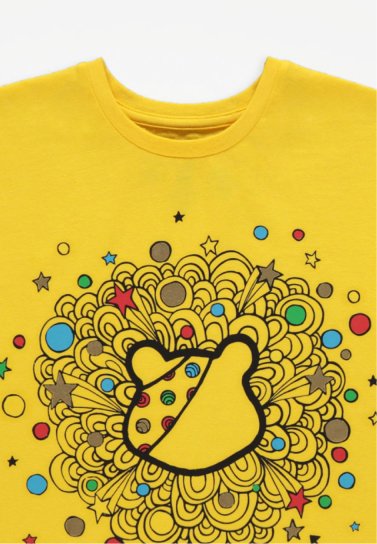 Host A Bake Sale
Put your baking skills to the test by raising funds for a vital cause and whip up some delish baked goodies. You can create some Pudsey bear biscuits topped with colourful sweets, or grab some coloured paper and pens to create some Pudsey Bear cake toppers.
Once you've made all your yummy treats, have a traditional bake sale or encourage guests to compete for star baker. There's no doubt you'll be getting a 10/10 from us! Be sure to top up your baking collection with our must-have kit.
Raise Some Money With A Raffle
Ask your family and friends to donate goodies, or pick out some kids' toys or delightful men's aftershave and women's fragrances from our collections and create the ultimate selection of raffle prizes. You can even reach out to local businesses to find out if they have any gifts they can donate.
Lastly, all you need is a raffle ticket book, which you can pick up at a local party store or print off online.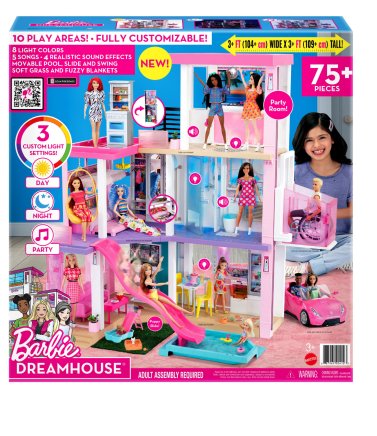 Brave A Baked Bean Bath
Although they may be yummy to eat, baked beans are not the first thing that comes to mind when running a bath. But this Children In Need day, we're ready to pull out all the stops! Set yourself the challenge of having a dunk in a bath full of baked beans and kindly ask family and friends to make some donations towards Children In Need. Just remember to have some fluffy towels at the ready, once you have a bath, in well… warm bubbly water!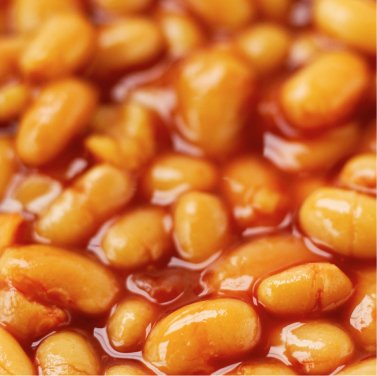 Shh… Sponsored Silence
If you're a self-confessed chatterbox, why not test your ability to keep things quiet by completing a sponsored silence. Easier said than done, set yourself the task of being silent for a morning, afternoon or the entire day and ask your peers for some donations. We're sure they'll enjoy the peace and quiet!
Spectacular Sports Tournament
Whether you're an avid footballer, love a game of basketball or consider yourself a golf pro, why not get competitive and throw a sports tournament? Check out our selection of outdoor toys, for scooters, slides and trikes so you can watch your family and friends whizz off against each other! You can also encourage participants to make a donation for their entry and award the champion a prize for their efforts.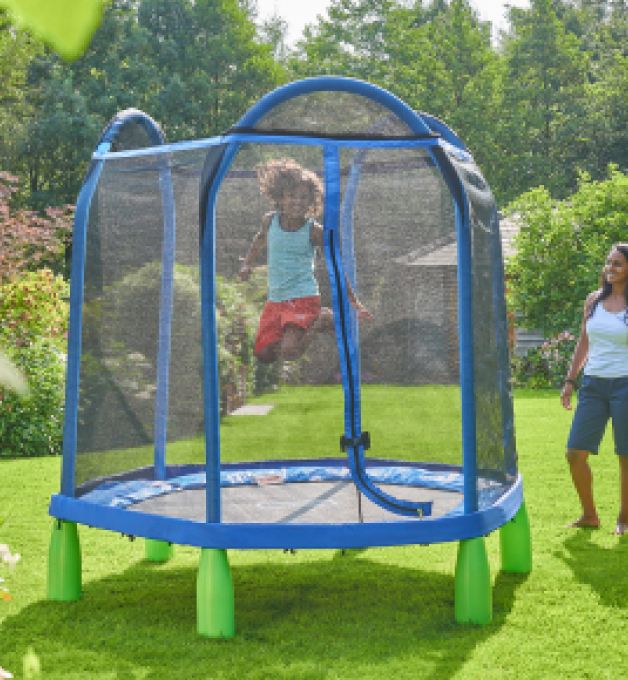 A minimum of 20% of the price of these products will benefit BBC Children in Need (registered charity number 802052 in England and Wales, SC039557 in Scotland) © 2007. BBC Children in Need, Pudsey Bear and Blush are trade marks of the BBC and are used under licence.