That's right, it's time to reach into your closet and dust off your workwear! With a return to the office in sight, there's never been a better time to update your work wardrobe.
Whether you're excited or nervous about those early morning starts, creating stylish work outfits is sure to put a spring in your step. From bright blouses and office-ready accessories to new shoes and coordinated work from home outfits, scroll down to discover our guide to refreshing your work attire.
Office Inspo With George Workwear
After over a year confined to our living rooms and bedrooms, returning to the workplace is a great opportunity to reinvent yourself (the work version of yourself, at least).
To kickstart your new workwear style, be daring and pick out pieces you might not have worn previously. The 'new normal' means it's time to rip up the rulebook.
Must-Have Shirts & Blouses
Add some fun to classic work outfits with bright shirts and blouses in bold colours and patterns. Our favourite picks this season are oversized shirts and floral collared blouses. Effortlessly chic, versatile and easy to accessorise, they'll transform your Monday to Friday look.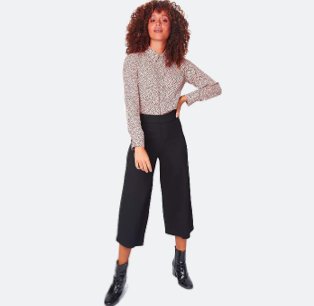 Experiment With Women's Work Trousers
If you're tired of the classic pencil skirt and tights combo, now is the time to add variety to your closet with fresh fit trousers. For a look that's sure to get noticed, swap tired and uninspiring separates for exciting cuts, such as trendy flared or tapered trousers. Stay timeless with plain black designs or level up with printed palazzo trousers and culottes.
Break Boundaries With Stylish Work Dresses
New season work dresses are close to the top of our trend list right now. Whether they're patterned or plain, we can't get enough of high neck smock dresses and midi dresses. From subtle black and white prints to emerald green patterns, it's hard to limit yourself to just the one!
Not only is the high neck perfect for work, but it's also ideal for accessorising with layered necklaces and statement earrings. Team accessories together or work them solo – the possibilities are endless.
Unsure whether a dress is the right option for you? No problem! You can still tap into the high neck trend with a roll neck jumper. Keep it simple with straight jeans or tapered trousers for an on-trend dress-down Friday look.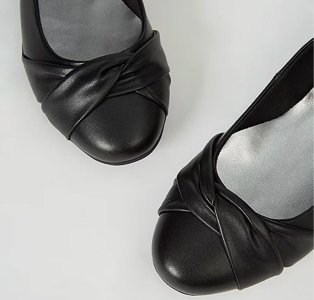 Update Your Work Shoe Rotation
Even though we never need a justification to go shoe shopping, heading back into work is the perfect excuse! For the ultimate blend of comfort and style, suede ballet shoes are a must for the office.
Why stop there? Mix up your look with block heels and practical flat shoes, so you can step back into work feeling (and looking) fabulous.
Accessories Are Key
It doesn't take much to turn a dull corporate outfit into a showstopper! Accessories aren't just for weekend brunching with friends, you can work them into your office look too.
Pick out your favourite pieces from our range of work-ready accessories, from chic belts and sunglasses to cross body and quilted laptop bags.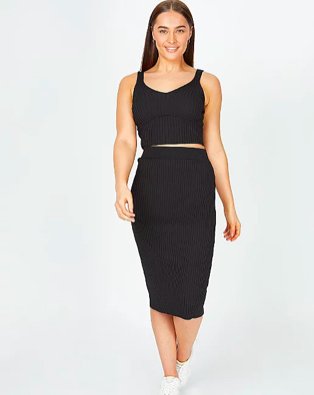 Co-Ord Work From Home Outfits
If flexible working has become part of your schedule, you're going to need workwear that's just as versatile as your new routine.
Looking forward to a few days in your work building and then a few days back at home? Our working from home range is packed with cardigans and co-ords you'll love! While you're there, refresh your loungewear options to keep your home attire fresh and comfy. For even more stylish WFH outfit ideas, don't forget to explore our working from home outfit inspo.
Smart Casual Office Wear For Men
When it comes to men's workwear, there's only one place to start: cargo joggers. A brand new trend to add into your weekly rotation, cargo joggers have become a workplace fashion favourite. Whether you choose black or dark grey designs, this style is ideal for anyone hoping to reinvent themselves with a smart but dressed-down look.
Simply pair them with understated trainers, a fuss-free crew neck jumper and a sharp jacket for an effortless combo that will have you racing to return to your desk.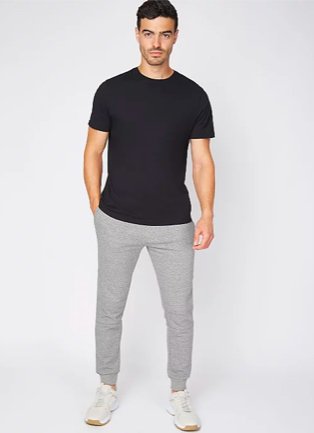 Men's Formal Workwear Ideas
Not every workplace has the same approach to the dressed-down look. Luckily, our collection of men's workwear has got what you need to impress, no matter the dress code.
Trade baggy collared shirts and 80s-style bootcut trousers for modern cuts and slim fits. Our formal trousers include a range of styles, from high-waisted to slim and regular fit, while our formal shirts will help you look and feel on top form.
For an outfit that's a cut above the rest, combine navy high-waisted trousers and a black buckle belt with a white collared shirt. For those important meetings a black slim fit tie will make the perfect finishing touch.